News
A WHOLE LOTTA NOISE GOIN' ON
By Paul Toth-NB9X
Some years ago (I am not telling just how many), a lot more of my Ham Radio time was taken up on the HF bands. I will admit I did have a lot of fun contesting. I also enjoyed my time on the MARS bands. But, like anything, you can get too much of a good thing and after a while some other events in my life caused me to move away from HF.
For those operators who have never explored HF, it is a substantially different operating platform than VHF and UHF. With a few exceptions, everything is in SIMPLEX mode. Yes, there are some 10 Meter FM repeaters on the air. If the band is OPEN (and depending on the sunspot cycle that can be a BIG if), you might be lucky enough to have a QSO on one. But most HF operations today are either Single Sideband (voice) or they use some digital mode. For those of you who think VHF-UHF Digital Voice is a free-for-all, just look sometime at how many low throughput HF digital modes there are.
There are many other challenges with HF. Chief among them is the size of the antenna needed to operate on every band. If your backyard space is limited, so, too, maybe your options when looking to erect an efficient antenna. The size of an HF antenna is "significant" compared to most VHF-UHF antennas. But, don't feel bad if you are relegated to operating with a simple wire antenna like the G5RV. I have had many, many contacts with the G5RVs I used. One plus of the G5RV: The cost of this antenna will not break your budget.
Some other challenges are far more difficult to overcome. Two of them are your neighbors and the impact of "new technology" that you have no control over. I, personally, never have had to deal with the "grouch" who blames you and your Ham Radio station for all the woes in their life. But I have heard horror stories from many other Hams who have. There is nothing more annoying and psychologically debilitating than having to deal with someone who knows nothing about RF and is blaming you and your "Ham Radio Station" for everything that makes them unhappy. There are also the people who live by the motto "My Way or the Highway", although most of them have now moved into Deed Restricted neighborhoods, are busy running the HOA and driving everyone nuts. (..more..)
-July 20, 2021

GETTING READY FOR THE NEXT STORM
By Paul Toth-NB9X
By many accounts, our brush with Hurricane Elsa was a good warm-up exercise. Wind damage was minimal. Coastal flooding was also a lot less than it could have been. Our biggest problem was inland flooding caused by significant rainfall. In some cases, that rainfall occurred many miles removed from where the worst flooding has occurred. That certainly has been the case in Northport (Southern Sarasota County) where rainfall runoff from the Northern part of Sarasota County and Eastern Manatee County filled the streets in some Northport neighborhoods for the first time in five or more years.
The influx of new residents into many of our communities has areas that were previously undeveloped has created a new severe weather baseline. It created a first time experience for many that should not be ignored. And, this new normal is something community leaders cannot afford to ignore either because if it can happen once, it will happen again.
Every Tropical Weather event is also an opportunity for new Hams and not-so-new Hams alike to, as the saying goes, "get their feet wet" with their radios. I was a bit surprised by the sheer number of operators with KM4, KN4 and KO4 prefix call signs requesting on-air radio checks during the Tuesday night and Wednesday morning of Elsa. On one hand, it was gratifying to know these Hams were there and wanted confirmation they could be heard on the NI4CE repeater system. On the other hand, as a Net Control Station, these radio check requests also served as a distraction during a time when the weather was changing minute by minute.
I have been thinking about how we can help all operators, particularly new ones, be better prepared for the next storm. Here are a couple of thoughts.  (..more..)
-July 12, 2021

HATS OFF TO THE VEs
By Paul Toth-NB9X
Recently, I had the distinct honor to help five new Amateur Radio license candidates earn their first Amateur Radio license. At a time when many people think Amateur Radio is a thing of the past, something relegated to some museum somewhere, it is heartening to know there are still some people interested in jumping into the "RF Pool" and who are willing to do the work to earn their license and all that comes with it.
Amateur Radio Test Sessions, with very few exceptions, were put on hold during the pandemic. That's because the testing of a license candidate must be in the presence of three licensed Amateur Radio operators (usually Amateur Extra class license holders) who have also earned their Volunteer Examiner accreditation.
The process of how Amateur Radio Test Sessions are conducted date back to the early 1980s when the FCC turned over its responsibility for conducting the licensing sessions to the Amateur Radio community. I know the process may seem a bit archaic in the day and age of computers, videoconferencing, and Remote Learning. But this important requirement, testing, in person and before a panel of your peers, is not all that different than that required by many professional licensing and accreditation organizations. The biggest difference with VEs is they are all volunteers. (..more..)
-June 21, 2021

Your AmazonSmile purchases anytime help the West Central Florida Group with no cost to you.   AmazonSmile donates 0.5% of your purchase to WCFG. Click the banner above to start your shopping.

Communications is an essential part of any Emergency Plan, be it personal or for business.  The following link is to a video recorded recently with WCFG, Inc. President Paul Toth-NB9X.  It explores the communications options that are available to everyone and how they can be used in an emergency.
-June 10, 2021

WHERE ARE THE ANSWERS?
By Paul Toth-NB9X
During the last few weeks, I have had an opportunity to do some work-related traveling. It allowed me to note some important changes taking place to the landscape, not just here in Florida but in several other neighboring states.
There are new subdivisions and new commercial and industrial developments cropping up all over the place. As people re-locate from the Northeast and other locales, they need a place to live, to shop, to work. I also noticed another kind of development, rows upon rows of solar panels now dotting the countryside. Some of these solar farms are very visible from major highways; I-75, i-95, and I-10 to be sure. Some are off the beaten path, what you might say "out in the middle of nowhere", occupying land that had previously been used for raising cattle, grouping crops, or on property (particularly in Georgia) where trees are the renewable cash crop, used for everything from lumber to Kleenex and other paper products. And while there still appeared to be a lot of forested land remaining, it is highly unlikely these not so insignificant plots now home to rows of solar panels will ever be forested again.
I am not against capturing and using energy from the wind and sun. B8ut what is the Master Plan here? And if there is one, why isn't it out in the open for public view, being discussed and debated? Or is this whole effort to obsolete fossil fuels one of those "throw as much stuff against the wall and let's see what sticks" endeavors? (..more..)
-June 1, 2021

EMERGENCY EXERCISE on NI4CE
Saturday, June 12th
The Sarasota Agricultural Resource Group (SARG), West Central Florida ARES and West Central Florida SKYWARN will be conducting a Training Exercise this Saturday, June 12, 2021 from 9:00 AM to 1:00 PM.
The NI4CE Repeater System will be used extensively during this Severe Weather-related drill. You will heard reports of severe weather that will be part of the exercise. However, should there be any actual severe weather activity, we will make sure everyone monitoring the NI4CE System can take appropriate action as may be required.
We ask you keep non-exercise traffic to a minimum while this event is in progress.
The West Central Florida Group, Inc. is proud to support SARG, ARES and SKYWARN in this worthwhile training event!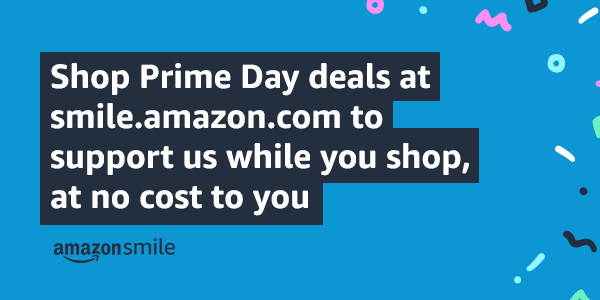 Your AmazonSmile purchases anytime help the West Central Florida Group with no cost to you.   AmazonSmile donates 0.5% of your purchase to WCFG. Click the banner above to start your shopping.

THE EXPECTATION OF PRIVACY: Does It Really Exist?
By Paul Toth-NB9X
Earlier this year, the FCC announced they would begin requiring ALL Amateur Radio operators to provide a working email address. The Commission's justification for this requirement was their plan to use electronic communications, specifically email, to conduct "official FCC Business" with Amateur Radio license holders. And, effective later this year, email would be the primary, maybe even the exclusive means of communications.
This email mandate will take effect in just a few short weeks at the end of June. For those of you who do not have a bona fide email address, this means time is running short. But having a Gmail, Hotmail, Outlook.com (and there are others) in hand is not enough. You also need a device to be able to send and receive your emails. A cell phone with Internet access may be all you will need. Then, too, there may be the option of using a "community computer" at a local library or Community Center if you don't have one of those critters in your shack. Maybe this won't be the gigantic "Pain in the Backside" it could be.
When this new mandate was first announced, some people immediately raised questions about "privacy". Let me see. You are a licensed Amateur Radio operator. Your name and mailing address are part of a 'public record", published by the government in plain sight and available for anyone and everyone to see.  (..more..)
-May 24, 2021

BASIC EMERGENCY PREPAREDNESS
By Paul Toth-NB9X
This past weekend, members of the West Central Florida Group, Inc. Board participated in the St. Pete Beach (Pinellas County) Hurricane Expo. It afforded us a great opportunity to speak with a number of people about Ham Radio and basic Emergency Preparedness.
Yes, we live in a part of the world that is prone to not only hurricanes and tropical weather events as well as tornadoes, hail and flooding rainfall. Now that our Summer time thunderstorm season is about to begin, it is a good time to make sure we are ready for whatever Mother Nature throws at us. That means plenty of "essential supplies" on hand; water, non-perishable food, basic and prescription medications, batteries, lanterns and flashlights. If you are a homeowner, you might consider a "Blue Tarp" or two.
But not every emergency is weather-related. Just last week, the lights went out at our house right as we were sitting down to eat dinner. Nine and a half hours later, power was restored after Duke Energy crews located and repaired a relatively new (two years old) underground feeder line that broke. Another part of our "emergency preparedness" is having a generator and about ten gallons of fuel on hand at all times just for events like this one. (..more..)
-May 17, 2021

KINKS IN THE ARMOR
By Paul Toth-NB9X
If someone told you one hundred years ago that you need to live without electricity, you would have probably laughed them right out of the neighborhood. If that same person told you the Global Positioning System (GPS) was vulnerable and you would have to find a way to live and work without it, you would have probably given them the proverbial "Deer in the Headlamps" look and uttered a questioning "Huh".
That was then. This is 2021. There are few places in the U.S. where electricity cannot be found. Life without it for most people is considered "extreme" hardship. And life without GPS, something that wasn't even invented until the latter part of the last century, that, too, would stop a lot of things cold! So, why then are our elected Representatives in Congress ignoring these two critical issues? Must the Electric Grid and the GPS system FAIL before they will act?   (..more..)
-April 5, 2021

THE CHALLENGES OF SPRING
By Paul Toth-NB9X
Yes, Spring (the season) is officially here. For many Floridians, that means warmer temperatures, greener trees, the sweet scent of orange blossoms wafting through the air and, of course, the return of Daylight Saving Time. For those Floridians with allergies, the last couple weeks of March and the first couple weeks of April can also be one aspect of Spring you can do without.
Spring can also have a dramatic impact on Amateur Radio, particularly on the VHF and UHF bands and frequencies even higher. The lack of tree foliage during January and February spoils us. The leaves that populate Florida's vast tree population have run their life cycle and are now on the ground. That creates new openings for radio waves and improves the usability of the VHF, UHF, and microwave bands, particularly by low-power, portable radios. Just as those leaves block sunlight, they also inhibit radio signals, sometimes dramatically.
Along comes March and like magic, Mother Nature waves her magic wand signaling all those trees that lost their precious foliage to open the waiting buds and bring forth a new crop of glorious green leaves.  (..more..)
-March 27, 2021

Want to know more about NXDN?  Check out the new NXDN White Paper under the NXDN navigation tab.

IS IT REALLY JUST IN TIME?
By Paul Toth-NB9X
One of the casualties of last month's severe Winter Ice and Snow Storm in Texas and surrounding states was the "Just In Time" mode of fulfillment that many companies have embraced over the last decade. And for a lot of people, from individuals to small companies to industrial giants, the points of failure that are part of the Just In Time fabric stood out like your worst nightmare.
Just In Time was introduced to business in the late 1990s at a time when shipping giants FedEx, UPS, DHL, and others were ramping up their operations. The concept is a relatively simple one. Instead of investing a lot of capital in the goods you consume or need to produce your end products, leave it to us. We will deliver what you need on time. Of course, one of the benefits of Just In Time was the ability to free up a lot of operating money companies and individuals were spending on warehousing and space to store all the inventory.
When the sun is shining, the birds are chirping and the planes, trains, and trucks can move freely, Just In Time does work remarkably well. But throw in a snowstorm, a hurricane, a fuel disruption (or a significant increase in fuel costs as we are also experiencing), a pandemic, or any other kind of mayhem, and the Just In Time concept starts to unravel quickly.  (..more..)
-March 13, 2021

WHEN THE ELECTRONS STOP FLOWING
By Paul Toth-NB9X
Last month's disruption to the Texas Power Grid left millions of people not only in the dark but in the cold, too. Frozen windmills and solar panels stopped producing electricity. Even fossil fuel generating stations were offline for several days. Over thirty people died. Businesses of all sizes and shapes were disrupted. Travel, at best was dangerous, at worst, impossible.
Now if you think such a calamity cannot happen here, well, you just moved to Florida. All you have to do is think back to the impact Florida's major hurricanes have had on electric service. In 2004, Charley left some parts of Florida in the dark for well over a month. Just four years ago, Irma caused major, multi-week outages in some high-density population centers, including the TampaBay area. Just after Irma's landfall here, Hurricane Maria wiped out the entire power grid in Puerto Rico, something the residents who remain on the island are still living with.
Let's face it: We take electricity and the way of life it affords us for granted. Most Floridians have never known a time when there was no electricity. We have always had the modern conveniences: refrigerators to keep our food and medicine cold, microwave ovens for cooking, hot and cold running water made possible by electric pumps and lights so bright you can light every nook and cranny in our house. Now add to all those basics all the information technology we now rely on: Computers, tablets, routers, Ethernet switches, Wi-Fi, printers, LCD and LED displays, television, and radio. And lest we not overlook our own hobby, Amateur Radio transceivers, RF amplifiers, battery chargers, and more.   (..more..)
-March 1, 2021
BEING IN THE RIGHT PLACE(S)
By Paul Toth-NB9X
The events of the last few months have resulted in a dramatic migration of people from all over the country to our little piece of Paradise. No doubt, some of the folks migrating to Florida are licensed Amateur Radio operators or maybe looking to become a licensed Ham. For them, the old real estate saying "Location, Location, Location!" becomes a prime consideration.
Yes, there are many properties in Florida that are not encumbered by Deed Restrictions and Covenants, otherwise known as the dreaded CC&Rs. These are generally in rural locations or in urban areas that have not been recently developed. If you are a Ham and are fortunate enough to locate and purchase one of these properties, you are in what is proverbially known as "Fat City".
However, if you are not so fortunate and find yourself located in a Deed Restricted development, all may not be lost when it comes to your hobby and exercising your Amateur Radio license privileges.
When we started building the NI4CE Repeater System twenty years ago, one of our main goals was to construct a system that could be used to connect Hams located in many counties. We looked for tall towers to enable our VHF and UHF repeaters to reach out forty miles or more from the repeater site. This was a tall order (no pun intended) to be sure. With several of us being either active or retired broadcasters, we were able to develop the relationships needed to get the job done.    (..more..)
-February 23, 2021

TWENTY YEARS
By Paul Toth-NB9X
Birthdays and anniversaries are generally considered "momentous occasions". Later this month, specifically on February 23rd, NI4CE celebrates one of those milestones. That is twenty years of continuous service to the Amateur Radio community of West Central Florida.
For those of you who may not have been around twenty years ago, this juggernaut culminated over a year's worth of planning, preparing, and fundraising. There were times when I thought we were never going to get there. But at 4:52 PM on that cloudy Friday afternoon, we threw the switch, powered up the original Verna VHF repeater on 145.430, pressed the Push-To-Talk button on a radio and announced to the world the K4WCF (the original callsign) was "on the air". A couple of days later, the original Verna UHF repeater on 442.950 MHz joined its VHF brother on the air. Thanks, again, to the folks at Cox Media Group-TampaBay for allowing us to occupy a spot on their tower and for continuing their support of Amateur Radio.
Little did we know when those repeaters went on the air just how much things would change and so quickly. It turned out the repeaters would be needed for some SKYWARN events in 2001. We also saw some wildfires that Spring where Amateur Radio sprung into action. But nothing would compare with two events that occurred during the second week of September. First, there were the attacks on 9/11 that took over three thousand lives and changed history forever. President George W. Bush was here, in Sarasota, just a few miles from the Verna site when the first plane flew into the World Trade Center. Within minutes of that event, an ARES Net was started on the repeater system.    (..more..)
-February 6, 2021

A NEW YEAR – A TIME FOR CHANGE
By Paul Toth-NB9X
The ball in New York's Times Square dropped. The clock struck twelve. And magically, we said goodbye to the nightmare that was 2020 and hello, with promise, to 2021. Sounds simple enough, if only it were. I am afraid the Ghost of 2020 is going to be here a while longer and, with it, the challenges we have faced every day since March. But there is a reason for optimism as we start this new year and a new beginning, post-pandemic. And is wishing you and your family a bright, hopeful 2021!
The other day, I was asked to weigh in on Hams using the technology known as a Hotspot. For those of you who are not familiar with the technology or the term, a Hotspot is a small micro-microcomputer that Hams are using to operate in the digital realm. Hotspots receive and translate an incoming RF signal into the desired digital mode and send it on its way. The device has an ongoing VHF or UHF radio that both receives and transmits and a Wi-Fi transceiver to connect to the Internet. The multi-mode devices (as defined by the software it's running) can operate cross mode allowing the operator to go in using an NXDN, DMR, Fusion, or P25 radio to communicate with another Ham in the same or a different mode.
Hotspots are seen by many users as an "invention of necessity". In some cases, the Hotspot serves as a portal for a Ham who lives in a Deed Restricted building or development and cannot put up an outdoor antenna. This portal enables them to leverage the Internet service (wired or cellular wireless) to make contact with other Hams across the street or around the world.    (..more..)
-January 2, 2021

EMAIL ADDRESS – A PROPOSED FCC REQUIREMENT
By Paul Toth-NB9X
Volunteer Examination Teams are starting to gear up to comply with a NEW requirement the FCC is about to mandate of all Amateur Radio license holders. Sometime in 2021, the FCC is going to require all licensees to have a real email address and include it as part of the official license record.
Now, this new requirement may not sound like a BIG DEAL. After all, our current license record includes a U.S.P.S postal address the Commission has required for decades for conducting "official business" with all Amateur Radio license holders. This official address is where your FCC License document, as well as any other official FCC documents, are mailed. Most of us meet this requirement by providing our HOME address here. It is also legal to use a Post Office Box for those Hams who want a little more privacy.
But the FCC now says they are no longer going to rely on the Postal Service (or any other private carrier) to conduct official communication with licensees.    (..more..)
-December 12, 2020

A LOOK BACK AND A LOOK AHEAD
By Paul Toth-NB9X
Every year, about this time, the West Central Florida Group, Inc. conducts its Annual Meeting and provides a report to the organization on the state of the NI4CE Repeater System and what we envision for the coming year. Because of the CoVID-19 pandemic, this year's Annual Meeting and the report will be virtual to minimize the exposure and threat from the virus.
I am pleased to report that even with much of this past year being enveloped by the CoVID threat, we were still able to move our piece of the Amateur Radio pie forward. Among the accomplishments:
• The re-location of the Pasco NXDN Repeater to the Holiday tower site where it now operates alongside the NI4CE analog repeater (443.450). We are also pleased to report the coverage footprint of this NXDN digital repeater closely mirrors the footprint of the analog repeater, providing portable coverage over Northern Pinellas, Northern Hillsborough, Pasco, and much of Hernando Counties with mobile/base station coverage North into Citrus County and South and East over the entire TampaBay Metro area.
• Along with the addition of the Pasco NXDN repeater, some recent development work by the authors of the NXCore software used to network the several NXDN repeaters together, now enable the use of Short Digital Messaging between NXDN stations. This text messaging capability gives Hams yet another way to communicate.
• We were also able to put another APRS automated Weather Station and Digipeater on the map from the Holiday site as well.
• The "refresh" and updating of the NI4CE Riverview site has been partially completed with the installation of new weather instruments and RF technology for the NI4CE-11 Weather Station and Digipeater. New analog and NXDN repeaters and antennas have been procured and staged on the ground at Riverview, awaiting the final leg of their journey to the 805-foot platform.
• Our SKYWARN operations (thankfully) were not as numerous as they could have been. In a year that saw a record thirty (30) storms, Florida, somehow, lucked out with only one storm (ETA) making landfall in the Sunshine State. But when it did, NI4CE was in full SKYWARN activation mode. Thanks to all the NWS-trained spotters for their 2020 efforts.
All things considered, including the restrictions encountered because of CoVID, that's pretty good.    (..more..)
-December 3, 2020

THE ART OF COMMUNICATION
By Paul Toth-NB9X
COMMUNICATION. It is an interactive process of both sending thoughts, data, information, and receiving that information in a manner that is efficient and effective. If you are on the sending side of the equation, WHAT you send, WHO / WHERE you send it and the HOW of what you are sending must be well thought out (but not necessarily rehearsed), easy to understand, and meaningful to the intended receivers of the information. I will get back to this in a moment,
Conversely, for COMMUNICATION to be effective, the recipient(s) of the information being sent must be able to ingest (listen and/or read) the message, understand the importance of the information that has been transmitted, put the information into a context that provides validation and meaning to the message. Think about that for a moment. That can be a really, really tall order. How a message is interpreted by the RECEIVER may be in total agreement with the SENDER'S intent. Or the RECEIVER'S interpretation of the message could result in the meaning of the message being turned completely upside down. WOW! That is a lot to digest. And sometimes, it is not the message you send but the one you do not send that conveys the true meaning of what you are communicating.
Part of our daily human routine is to send and receive messages.   (..more..)
-November 20, 2020

NXDN HAM RADIO:
It's All About Choices
By Paul Toth-NB9X
For those of you who have discovered Digital VHF-UHF Ham Radio, particularly NXDN Ham Radio, you know just how good the audio quality is. You know the number of Talkgroups and other features that come with your NXDN radio are growing, allowing you to talk (and soon text) to many places in Florida, the USA, other portions of North America and, for that matter, the world.
For those of you who haven't discovered NXDN Ham Radio, good news! You live in one of the most NXDN pro-active locales in North America. A growing number of Hams are wrapping their arms around NXDN as their digital mode of choice for communicating with other Hams across the street and Hams in my other places far removed from West Central Florida. And here is why.
The TampaBay area is blessed to have several high-profile NXDN repeaters on the air. If you can currently use any of the NI4CE analog repeaters, you should be able to access one (or more) of the NXDN repeaters. These digital repeaters are co-located with the NI4CE repeaters at Verna, Riverview, and Holiday. There are also NXDN repeaters in Pinellas and Polk Counties that provide fill-in coverage and extend the coverage footprint further East toward Orlando. Unlike some other digital modes, there is no loss of coverage when you compare an NXDN repeater to a comparable Wideband FM repeater. In fact, coverage is usually better! (..more..)
-October 29, 2020

THE CASE FOR A STRONG AMATEUR RADIO
By Paul Toth-NB9X
There are a growing number of instances where social media platforms and BIG TECH have arbitrarily taken it upon themselves to edit or censor postings (or attempts to post) from users of these platforms. This political season has witnessed numerous run-ins with the "thought police" that monitor postings and seemingly (and arbitrarily) stop activity dead in its tracks.
We can call out Facebook, Twitter, Google, and many more who are engaged in this activity. We can even sever our individual relationship with any or all of these players. But I doubt they will get the message because this is right from the "Cancel Culture" playbook. While Freedom of Speech is guaranteed by the First Amendment of the U.S. Constitution, these BIG TECH players are private organizations and seemingly don't believe in the concept of multiple points-of-view.
However, I would suggest this conduct is all the more reason we need to have a strong, vibrant Amateur Radio platform available for people to freely express their opinions and engage in a free exchange of ideas. After all, Amateur Radio is the "original" social media. It was here long before the creation of the Internet and long before BIG TECH had a presence. Amateur Radio has been and continued to be a multi-faceted, multi-modal conduit for the exchange of all kinds of ideas. Turn your radio up on any given day and you will hear an exchange of ideas and information that run the gamut from Technical Q&A on radio and related issues to discussions on topics that have nothing to do with technology. (..more..)
-October 19, 2020

GO FUND ME CAMPAIGN UPDATE
By Paul Toth-NB9X
We have reached the twenty-five percent mark with the Go Fund Me campaign for the updates needed to the NI4CE-Riverview Repeater Site. A heartfelt THANK YOU to everyone who has contributed so far!
If you have not participated so far, let me offer some perspective on why our goal for this campaign is $4,000.00. The equipment that makes up an operating repeater system falls into five categories:
• Transmit & Receive Radio
• Power Supply
• Filtering
• Amplifiers
• Antenna
The West Central Florida Group has standardized on ICOM's FR6000 commercial repeater series. These radios are designed and engineered with both a transmitter and a receiver in a single chassis. We also outfit this repeater with a network controller to enable IP connectivity for monitoring the operation of the radio and enable digital voice operations (with the NXDN repeater).
The Samlex modular power supply is N+1 commercial power supply that drives both Riverview repeaters and provides an automatic battery backup to keep the repeaters on the air when Mains power fails.
Filtering, in the form of a duplexer, is a series of tuned filters to improve receiver sensitivity and keep the transmitted signal from getting into the receiver. Unlike most portable and mobile radios, which either transmit OR receive (half-duplex), a repeater is a FULL DUPLEX device. It transmits and receives simultaneously.
Both repeaters use an internal power amplifier. But many repeaters will also use an external power amplifier to further boost the output of the transmitted signal. This helps overcome filtering and transmission line losses.
Finally, let's talk about the antenna. Most Hams operate their home station with one or more relatively inexpensive fiberglass antennas that may be installed on a push-up pole or short tower. But when you are eight hundred above ground level, the antenna must survive a much harsher environment, including wind speeds that routinely exceed fifty miles per hour. Commercial-grade antennas can cost five to ten times more than a typical Ham Radio antenna.
The Riverview repeaters are integral to the NI4CE system. They serve Hams in Hillsborough and Pinellas, West Central Florida's two most populous counties and havens of Deed Restricted properties that make Ham Radio operations even more challenging.
Your tax-deductible contribution will help us give the Riverview site the REFRESH it needs for peak performance. Just open your web browser and go to
https://www.gofundme.com/f/Riverview-Site-Refresh now.
-July 27, 2020

THE RIVERVIEW SITE REFRESH
By Paul Toth-NB9X
Managing a resource as large and expansive as the NI4CE Repeaters comes with a set of challenges. One of those challenges is acknowledging that every repeater, every antenna, every power supply and all the other components you will find at each site is a resource with a finite life expectancy. Another reality is some of these components require replacement sooner than others.
We have now arrived at that point in life for the Riverview repeaters. We added the Riverview site to the NI4CE system thirteen years ago in 2007. We have been extremely fortunate all the components that make up each repeater have been more than reliable, particularly when you consider the operating conditions on a platform eight hundred feet above ground. The antennas have been exposed to the constant bombardment from the sun and wind (far greater than what you might think and sometimes EXTREME – as has been the case during the several hurricanes that have impacted us since 2007). And then there is the Salt Corrosion on the exposed metal of the antennas!
So, today, the West Central Florida Group, Inc. has launched a Go Fund Me page to help us address the need to replace the several components that are at Riverview. To help us complete this project, open your Web Browser and go to https://www.gofundme.com/f/riverview-site-refresh
Your donation will help ensure the completion of this important project to maintain the readiness and reliability of the Riverview site. As, as always, your donation is fully TAX DEDUCTIBLE!
We have already received a couple of generous donations. Thank you! But we need to raise an additional four thousand dollars to put us over the top and ensure timely completion of this Site Rehabilitation effort. Your contribution will be most appreciated!
-July 16, 2020

Enhance your Amateur Radio experience now. Just click on one of the buttons below to make your tax-deductible contribution via PayPal. The West Central Florida Group, Inc. also accepts checks and money orders which can be mailed to:
West Central Florida Group, Inc.
11931 92nd Way North
Largo, FL 33773-4321
or use PayPal

Specify single donation amount or recurring monthly donation
Donate $100
Lifetime Member
Donate $50
Donate $35
Contributing Member


More pertinent articles about Amateur Radio and Repeaters are located under the Articles navigation tab.

DISCLAIMER
One or more websites may be intermittently streaming the NI4CE repeater system audio. None of these sites are affiliated with the West Central Florida Group, Inc. or our ni4ce.org website. The West Central Florida Group, Inc. has not authorized these streaming websites and has no control over the content, quality or availability of the audio product being streamed.

NI4CE Operating Code
The NI4CE Repeater System provides all licensed West Central Florida Amateur Radio operators with a "regional" communications resource to advance Amateur Radio commitment to public service and encourage fellowship among all operators.
The NI4CE System serves all or parts of fourteen counties. It is a shared communications resource for the over twenty thousand Amateur Radio licensees who live here and the hundreds of visitors who join us annually. When using the NI4CE System, the West Central Florida Group, Inc. asks you to:
• Keep your transmissions as brief and to the point as possible. Please keep the Total Run Time for each QSO to ten minutes or less. Remember, there are many other operators waiting to use the repeaters.
• Please leave pauses between transmissions, particularly when there is weather in the region that may be severe.
• Please observe FCC Part 97 Rules at all times, particularly the provisions of 97.113.
• Transmit power in Florida is limited to 50 watts in Florida.
• Please turn off special features including WIRES and other "sounders" that may delay your communications. Kerchunking is frowned on.
• Observe the "Golden Rule". Common sense, courtesy and respect is contagious!
If you have an NXDN Digital Radio, Talkgroup 65000 can be used to connect to the NXDN Worldwide Network.

SKYWARN ACTIVATIONS
Here is the information the National Weather Service is most interested in knowing during any SKYWarn ACTIVATION ON on the NI4CE Repeater System:
• Winds of 35 MPH or higher
• Rainfall of two inches or more in an hour
• Flooding
• Hail of any size
• Tornadoes
• Weather caused damage
• Street closures
During Tropical Weather Events, Barometric Pressure data is also helpful.
Keep reports SHORT AND CONCISE. During bad weather, repeater time is valuable. Think about what you are going to say before you say it. Avoid unnecessary comments and verbiage.
It is requested that you NOT report non-severe weather, such as "It's cloudy with light rain" or "the rain is letting up here". The National Weather Service has radar and knows where it's not raining. Reports such as this tie up valuable repeater time.
When reporting severe weather activity, please provide your Amateur Radio Callsign, your National Weather Service SKYWARN ID (if you have one), the location of your report and an approximate time of the severe weather event (if other than NOW).
Please turn off any "Roger Beeps", "WIRES" signaling or the use of DTMF tones as they will interfere with your report.

OUR CORPORATION ID NUMBER IS 65-1061382. OUR CHARITABLE REGISTRATION NUMBER IS CH 16854.
A COPY OF THE OFFICIAL REGISTRATION AND FINANCIAL INFORMATION MAY BE OBTAINED FROM THE DIVISION OF CONSUMER SERVICES BY CALLING TOLL-FREE 800-435-7352 WITHIN THE STATE OF FLORIDA. REGISTRATION DOES NOT IMPLY ENDORSEMENT, APPROVAL OR RECOMMENDATION BY THE STATE OF FLORIDA.
REGISTRATION INFORMATION CAN BE OBTAINED FROM THE DIVISION OF CONSUMER SERVICES AT www.FloridaConsumerHelp.com