News
SKYWARN RECOGNITION DAY 2022
The National Weather Service's SKYWARN Severe Weather Spotter program is 24/7/365 effort to keep our communities and neighbors in West Central Florida safe. Amateur Radio and, in particular, the West Central Florida Group support the SKYWARN effort in a unique way.. Since our inception in 2001, the NI4CE Repeater System has provided Hams in our area a quick and easy way to report severe weather activity.
The NWS is celebrating Ham Radio's contribution to this program with SKYWARN RECOGNITION DAY. On-the-air activities will take place nationwide beginning on December 3, 2022 at 0000z. You can be part of this event's activities by clicking on this link: SKYWARN Recognition Day Spotter Check-In and registering. Join us on the NI4CE Repeater System to help celebrate the SKYWARN program's commitment to our communities. WX4TOR will stand-by for on-the-air check-ins on both the NI4CE Analog and NI4CE NXDN repeaters.

Notice:  West Central Florida Group, Inc. has determined that one of our domain email addresses – info@ni4ce.org – had been hacked/hijacked.  Therefore, info@ni4ce.org has been decommissioned.  If you have received any email from info@ni4ce.org, please ignore and delete the email because the email did not originate from any of the Directors of the West Central Florida Group, Inc.
-November 7, 2022

RESPONDING TO THE DISASTER
By Paul Toth-NB9X
Earlier this year, a group of Hams in Sarasota, Manatee, and DeSoto Counties conducted an exercise to simulate an extreme flooding emergency. The purpose of the exercise was to test operating procedures and communications in the event of a severe weather event that caused the flooding of pastures and grazing lands that could endanger livestock, transportation, and life in general in our interior counties. Little did they know what they practiced for in April would come to pass in late September.
The devastation in coastal Lee, Charlotte, and Southern Sarasota Counties from Hurricane Ian is only part of the story. This storm will go down in the record books as one of the most powerful and destructive storms to ever make landfall here. It will take many Floridians months if not years to recover from. That includes the people this storm touched in our interior counties.
Ask the "Average Joe" which state is the Number One beef producer in the country and they will likely tell you Texas, Oklahoma, or Colorado. That is because it is in those states where the feedlots and meat processing plants are located. They would be incorrect. Much of the beef that is a staple on many of our tables starts right here in Florida. Ranchers here foster the birth of calves and tend to the herds of Angus and other varieties of cattle generally through the first year of life. Once you get East of I-75, the fields and pastures this time of year are home to thousands of cattle that will eventually end up on the dinner plate. It is not just our orange and grapefruit groves or fields of tomatoes and other produce that Florida is famous for. Beef is a very big deal here as well.
Once Ian ravaged the Southwest Florida Coast, it brought its extreme winds and rainfall to Florida's interior. Even the porous, sandy soil could not absorb the twenty inches of rain Ian left. Waterways like the Peace and Myakka Rivers were already above flood stage before Ian arrived.  (..more..)
-October 10, 2022

HURRICANE PREPARATION
By Paul Toth-NB9X
2022 has been an unusually quiet Hurricane Season so far. It appears that is about to dramatically change in the next few days as a storm spins up to our South.
Many of us have lived through storms like Charley, Frances, Jean, Wilma, and more recently, Irma. We know what it is like to live without electric power for days and sometimes weeks in the wake of a storm's passage. But if you are new to Florida, here are some tips to help you cope with what may be coming our way.
• Make sure you have at least three days of food and water for each person in your household
• Make sure you have critical medications and First Aid supplies
• Secure all outdoor items that could become projectiles during the storm
• Fuel up your vehicles. If you have a bicycle, make sure it is in good repair and the tires are inflated.
• Take stock of available tools that may be needed to clear storm debris. This includes saws, rakes, shovels, and hammers.
• If you have a generator, make sure it has been run under a load for at least 30 minutes and that filters and oil have been serviced. If you cannot find ethanol-free fuel, obtain a fuel treatment product to minimize the adverse effects of burning ethanol fuel in a two-cycle engine.
• Make sure all batteries and UPS devices are charged and in good working order.
• Maximize available clean laundry
• Don't forget your pets. If you must evacuate to a shelter, find a Pet-friendly Shelter.
• And, of course, if you are an Amateur Radio operator, make sure you have batteries charged and radios programmed, ready to go!
Once the storm has passed, you will be tempted to venture outside to assess any damage and clear debris. If a storm has toppled any trees in your neighborhood, there could be live power lines under that debris. Use extreme caution.
Do not venture into any areas that are flooded. Flood waters can displace critters, particularly poisonous snakes from their natural habitat.
The NI4CE Repeater Systems (analog and NXDN digital) will be on the air barring some unusual event. The sites have generator-based emergency power to keep the repeaters active. Please remember to keep your transmissions short and to the point. Emergency traffic is the TOP PRIORITY!
NI4CE will have the latest weather and storm-recovery updates. We also recommend monitoring local Broadcast Radio and TV as well as NOAA Weather Radio.
Good luck and stay safe!
-September 23, 2022

FOR EVERY ACTION …
By Paul Toth-NB9X
This past weekend, you may have noticed the NI4CE Analog System just didn't seem the same as it normally is. There was an important part missing: the 145.430 and 442.950 Verna Repeaters. That "missing link" was the result the failure of a very important component: the 13.8 VDC, 100-amp Power Supply. It is this component that feeds the electrons to the repeaters, receiver pre-amps, repeater controllers, and RF power amplifiers. In a way, it is the heartbeat driving the system. Take that heartbeat away and things come to a screeching halt!
The title for this article may sound familiar. They are the first three words of Newton's Law. You know, the one that declares "For every action, there is an equal and opposite reaction". This scientific law, a very astute observation, applies to Amateur Radio repeaters. No matter how much work we put into keeping them running, eventually, something breaks and we are left with a lot of dead air. And that was the case this past weekend. I certainly hadn't planned on spending Saturday and Sunday dealing with the mess in Aisle Four. As much as I love what we have at Verna, I try to have a life outside Amateur Radio.
There is another one of those scientific laws (not sure who to attribute it to) that states "Everything electronic can and will fail". Acknowledging the validity of that statement, how do WE deal with that stark reality? First, WE take stock of all the pieces and parts that make up the entity. WE have to plan for obsolescence and failure, knowing it could happen at any (and usually the least opportune) time. We try to provide some tender loving care now and then. Having some spare parts readily available helps minimize downtime. In the end, though, there must be an acknowledgment that everything requires a REFRESH and REPLACEMENT.
The NI4CE System gets a lot of daily use. That use requires the replacement of one or more components. A repeater system is comprised of ACTIVE and PASSIVE components. The ACTIVE components are the Radio, the Amplifiers (pre-amp and post-amp), any electronic Controller that may be present, and the Power Supply. ACTIVE components generate HEAT. A by-product of that HEAT is component failure.
PASSIVE components include RF Filtering, Cabling, and Connectors. Keeping these in tune and preventing corrosion is important to the overall life and performance of the entire system.
The last major REFRESH of the Verna Analog System was thirteen years ago. Some of the PASSIVE components are much, much older. The sad reality is it is time for a REFRESH of the Verna system. Let me throw a few numbers at you. The radio: $1,550.00. The Power Amplifier: $1,100.00. The Power Supply: $700.00 to $850.00. A set of new Duplexers: $1,200.00 to $1,400.00. In the case of Verna, where there is a VHF (145.430) and a UHF (442.950) repeater, take those numbers and multiply them by two.
When I said "WE" a couple of paragraphs ago, I was referring to everyone who uses the NI4CE system. WE all have a stake in keeping these Amateur Radio assets on the air and in good working order. Some of our fellow Hams have been very generous with their support. To you, a gracious and heartfelt Thank You! But, now is the time for every NI4CE user to step up. Your support is vital to maintaining the health, and viability of the Verna site and the NI4CE System as a whole.
I know with inflation being what it is, everyone's budget is a little strained. Mine, too! If you want to be a part of the solution, just click on one of the PayPal buttons below. Please know the members of the West Central Florida Group Board of Directors are not just sitting on their hands either. We are all active contributors and looking for Grant opportunities to help defray costs. We all make a difference!
-August 23, 2022
Donations to support the repeater system can be made to the West Central Florida Group, Inc. Contributions can be made by check mailed to:
West Central Florida Group, Inc.
11931 92nd Way N.
Largo, FL 33773-4321
or by PayPal



JUST BECAUSE YOU CAN HEAR IT …
By Paul Toth-NB9X
Back in the Eighties and Nineties, the "Cool Kids" walked around with portable two-way radios. It was a Status Symbol as much as it was a communications device. And when it worked, it was "really cool".
Cell phones have now allowed just about everyone to be one of the "Cool Kids". Most people don't know what makes them work. They just know they work most of the time, indoors and in the great outdoors. By association, those same people have an expectation their portable two-way Ham radio will work the same way. Many times it does. But there are limitations.
First, let me say the West Central Florida Group, Inc. takes great pride in the NI4CE Repeater Systems (analog and NXDN digital). We put a lot of work and effort into making sure the systems are optimized to provide maximum coverage. The high-profile nature of sites like Verna, Boyette, and Holiday each give the Amateur Radio community a large coverage footprint. Link those sites together, along with the Bartow and Lake Placid analog repeaters, and you cover a lot of territory. On the digital side, there is nearly equal coverage plus signaling from the Charlotte County site that extends coverage over most of Lee County and the Fort Myers area. (..more..)
-August 1, 2022

In Case of Emergency …
We all believe that amateur radio provides a valuable public service, but most often the evidence is intangible. Last Night (June 16th) on Eagle Net was very different. During the call for Station Level Appointees, our net control, Christine Duez, K4KJN, received an emergency call from a regular check-in on Eagle Net saying he was trapped inside his house, and he needed the police immediately. Christine suspended normal net operations and engaged the station with the emergency. She called her local 911 (Polk County) and Florida Highway Patrol (FHP) and finally got the message through to Pasco County who sent police and paramedics to the ham's home. Additionally, Ronnie Shaw, KM4NDZ, was listening and realized he was a short distance from the emergency location and proceeded there. KM4NDZ provided updates and ensured the net that emergency responders were on the scene working the situation. The ham radio operator with the emergency confirmed later that he had been rescued and was safe. He said that when he became entrapped, all he had with him was his handheld transceiver. He couldn't reach his cell phone. Kudos to K4KJN for handling the situation calmly and effectively. Also, kudos to KM4NDZ for providing valuable situational awareness.
Who would have thought that our lowly Eagle Net would become a critical element in helping one of our regulars in an emergency? Well, now we have clear proof that what we do every night has an impact.
I thought it might be valuable to pass on some of my knowledge and experience gained from my military years and more recently supporting the Coast Guard with radio communications. Here are a few bullet points that might be valuable should any of us receive an emergency call.
• When an emergency transmission is received, the net control should suspend normal net operation and concentrate on responding to the emergency.
• The most important information needed from the emergency station includes
o Name and call sign
o Location of the station needing assistance – This really shortens the response time. If you have QRZ, you can look up the address using the call sign.
o What is the emergency – This allows the first responders to tailor their response to the specific situation.
• Note the time the emergency call was received. Make a note in your log as early as practical.
• Keep communications with the emergency station going for as long as possible. This is your first priority.
• Call for a station in the county where the emergency station is located. Ask that local station to make the 911 call. This helps in two ways. First, that local station will contact the emergency call center closest to the victim. Second, it allows the net control to maintain control of the net and keep open communications with the emergency station.
• If no one from the county answers, call for either the net manager or one of the assistant net managers to manage making the call. Our team will have access to phone numbers for the call centers in each of our WCF counties (to be distributed soon)
• All traffic associated with the emergency is PRIORITY and takes precedence over all other traffic (including routine Skywarn reports). Since the emergency station is assumed to be in imminent danger, all other traffic should cease until a response to the emergency is confirmed.
• Once a response is on scene and immediate danger is mitigated, the net controller may continue Eagle Net if time permits. You have the discretion to close the net if you feel it is warranted.
Once again, K4KJN did an absolutely outstanding job handling the emergency traffic. Hopefully, this is a very rare event, but let's be prepared when it may happen again.
Best regards,
Dave Rockwell, W4PXE
ARRL West Central Florida National Traffic (Eagle) Net Manager
-July 17, 2022

Your AmazonSmile purchases anytime help the West Central Florida Group with no cost to you.   AmazonSmile donates 1/2% of your purchase to WCFG. Click the banner above to start your shopping.

Word Salad
By Paul Toth-NB9X
You can't always tell a book by its cover. How many times have you heard that saying? More importantly, how many times have you found the statement to be true?
The Study Guides to help new candidates prepare for Amateur Radio exams are a great exam of this. If you are like most people, your first impression will be "Amateur Radio is all about electronics and rules". If you can memorize a few formulas, Ohm's Law, for example, and remember how often you are supposed to identify your station (assuming you successfully pass the exam), you will be partially correct. Ham Radio exams focus on the electronic, technical, and regulatory pre-requisites. And while having a demonstrable knowledge and retention of this subject matter is important, it is only part of the story.
You see, Amateur Radio is all about communications. It is all about conveying information that you have verbally, digitally, and visually through wireless media to others. It is also all about developing the discipline to receive the information transmitted by someone else, process it and then, if necessary, take action on that information. These are two key disciplines as the Testing process completely ignores.  (..more..)
-July 14, 2022

STAYIN' ALIVE
By Paul Toth-NB9X
Let me start this article by saying if you are someone who believes Amateur Radio is dead, you are mistaken in that belief. Yes, the proliferation of cellular technology through every demographic, every age group, and every socio-economic level of our population may make it seems like everyone has gone over to the "dark side" and abandoned our way of communicating. After all, how many people, particularly young people, will entertain what they may see as another burden of passing a test to operate a radio?
Don't get me wrong. I am not advocating for the abolishment of Amateur Radio Testing. It does serve a useful and meaningful purpose to help ensure adherence to critical technical standards and procedures. Most cell phone users have no idea what it takes to keep cell networks working as well as they do. A cell phone is just another throwaway appliance.
So how do you get a whole generation of young people exposed to and enthusiastic about Amateur Radio? Some Public School Educators in Polk County, FL may have come up with the answer. Several teachers and administrators in the Polk County Public School District have embarked on a mission to share their knowledge and love of Amateur Radio with their students.
They call themselves the Polk Co Schools Radio Society and have already secured an FCC license, W4PSR, to help support their efforts.  (..more..)

COMMUNICATIONS OPTIONS FOR HURRICANE SEASON
By Paul Toth-NB9X
One down. Five more months to go. We have made it through the first part of the 2022 Hurricane Season. But before you get too comfortable, June is usually (but not always) one of the quieter segments of the season. While we had an early scare from the system that eventually became Tropical Storm Alex, a large amount of dust in the upper atmosphere from the Sahara Desert has kept things quiet since then.
Come August, September, and even into October, things can and probably will heat up. As they do, what are the communications options available to you to keep you connected to family and friends near and far? Of course, if you have your Amateur Radio license, the answer is simple: Amateur Radio. It works almost everywhere. Most Ham radios can be powered with a battery. And you can operate short distances on VHF and UHF in simplex mode, no repeater required. In HF mode, the sky is the limit.
Now, time for the reality check. While we encourage everyone to become part of the Amateur Radio community, not everyone can do so. That's OK! For those of you who are not license-holders, you have communications options, over and above your cell phones.  (..more..)
-July 4, 2022

AMERICA'S (AND YOUR PERSONAL) ENERGY CHALLENGE
By Paul Toth-NB9X
Hams are almost always up for a good challenge. It is part of who we are. We are creative, innovative, think-outside-the-box types who scoff at those who asset "That can't be done".
Hams eat, live and prosper "by the numbers". We also learned a long time ago that you cannot defy the Laws of Physics. That doesn't mean there isn't more than one way to arrive at your destination. Sometimes, you just need to be a bit more creative in how you achieve success.
This summer, we are all going to have to be "creative thinkers" and innovators to survive the "Energy Hole" the political and bureaucratic geniuses have dug us into. We can debate the pros and cons of using fossil fuels to produce the energy we need to light our lights, heat and cool our homes, run our businesses and factories and power our transportation systems. If there is a need to change HOW we create the energy that is needed to accomplish all the above, I think most people are willing to listen. But just as it is not a good idea to sell your car or your home before you have a new or different one to move into, you cannot arbitrarily abandon energy sources without having new and equal capacity energy sources to replace them. Unfortunately, that is what is occurring in many parts of the US.  (..more..)
-July 11, 2022

IT'S A WHOLE NEW BALLGAME
By Paul Toth-NB9X
When NI4CE went on the air from Riverview in 2006, it marked a major expansion of the system. NI4CE now had a footprint in the middle of the TampaBay area. With two repeaters on a platform 805 feet above ground level, there was now solid analog and digital NXDN Amateur Radio coverage in Hillsborough and Pinellas Counties.
Like all good things, there comes a time when maintenance is required. When you have repeaters that high up the tower, you need knowledgeable people who are not only certified to climb the tower but who can perform the required work. With the recent passing of our good friend Ed Allen-WA4ISB as well as other Team Members with the skills and credentials who have moved on, getting to the repeaters became problematic. We needed a new game plan.
It has taken nearly a year to implement a solution to this dilemma. But thanks to new friends at WFLA-TV (8 On Your Side) and WFTS-TV (Your Action News Station), that solution is now on the air. This last Tuesday, May 24th at 10:23 AM, the new NI4CE Boyette repeaters took to the air. The Analog repeater remains on 442.550 MHz with a CTCSS of 100 Hz, just as it was at the nearby Riverview site. The NI4CE Boyette NXDN repeater is now on a NEW narrowband frequency, 442.0875 / 447.0875. Unlike Riverview, both Boyette repeaters are now operating from the ground, easy to access, and in a fully air-conditioned environment. They are backed up with generator-based emergency power in the event a storm or some other event causes normal commercial power to fail. I hope we never have to fall back on that emergency power to stay on the air. But it is good to know it is there if and when it is needed.
The new Boyette repeaters share two brand new antennas, nearly twenty-three hundred feet of cable, and a complex RF Filtering System with two other UHF repeaters. More than just a little Engineering has gone into this new system. As you might expect, the costs involved with bringing this project to completion were considerable. Thanks to a few generous contributions and some very savvy fiscal management from WCFG Treasurer, Paul-N4PK, Boyette is on the air and sounding great! BTW, contributions are always welcome to our 501(c)(3) organization.
Special thanks to WCFG, Inc. Board Members Richard-KQ4KX who is a technical wizard and applied that technical wizardry to the TX Combiner and RX Multi-Coupler, Matt-NC4FD for lending his technical expertise and transportation skills to move cable and equipment from where it was to where it needed to be and John-KK4LI for installing a critical antenna and cabling. It was truly a team effort!
I have written previously that having an on-the-air presence in heavily Deed Restricted Hillsborough County is critical to the future of Amateur Radio in the TampaBay area. The new NI4CE Boyette repeaters maintain that presence previously established at Riverview and allow Ham operators to remain active even when they cannot erect outdoor antennas. Thanks to those of you whose generosity and commitment are helping us continue this journey.
-May 25, 2022

CALL TO ACTION
by Paul Toth-NB9X
On April 19th, the FCC was required to begin collecting a $35.00 fee for all Amateur Radio license applications, new licenses, upgrades, and license renewals. This action was mandated by a bill passed by Congress that became law.
Since the stroke of midnight on April 19th, the FCC has accepted exactly ZERO applications for Amateur Radio licenses. That means a lot of people who did their due diligence, studied the material, took one or more Amateur Radio test, and PASSED are now out in the cold. It also means existing license holders, like you and me, who need to RENEW your license before it expires are also out in the cold! This cannot be allowed to stand!
I have written to Senators Marco Rubio and Rick Scott to express my displeasure with this gross failure and with a Call To Action to immediately pass new legislation that EXEMPTS the Amateur Radio Service from the collection of all fees, period. I urge you to join me and write to your Congressional representatives NOW demanding action. Go to www.house.gov and www.senate.gov to send your email messages.
Aside from the inclusion of all Amateur Radio licenses in the ULS Database System, the FCC does very little to promote and promulgate Amateur Radio. Amateur Radio Testing has been conducted by non-governmental Volunteer Examiners for decades. The VECs and the hundreds of licensed Amateur Radio operators who serve as Volunteer Examiners do all the work, including the electronic 1submission of the actual license application data into the ULS system.
There is an old saying "If it ain't broke, don't fix it". Well, now the system is broken and needs to be fixed. Let your voice be heard loud and clear so we can welcome those who studied the rules, passed the test(s), and earned their license and keep our current Amateur Radio licensees active and contributing to their communities.

EDWIN P. ALLEN III – WA4ISB
Silent Key
Our good friend and colleague for many years, Ed Allen-WA4ISB, became a Silent Key this Easter Weekend.
Ed was a major force in the formation of the West Central Florida Group, Inc. and the creation of the NI4CE Repeater System. His contacts and reputation in the Broadcasting industry were a major factor in securing the sites and tower space that has allowed NI4CE to grow, flourish and serve the Amateur Radio community for the past twenty-one years.
One of the things I will remember most about Ed was his "can do" attitude. Ed was the consummate professional who believed that if something was worth doing, it was worth the effort to do it right the first time. That was true in his Broadcast Engineering. It was true in his love and passion for Amateur Radio! His presence, his skills and that "can do" attitude will be sorely missed.  Rest in Peace, Ed.  You deserve it.
It was Ed's stated wish that in lieu of flowers or similar tributes, donations should be made in Ed's memory to the West Central Florida Group, Inc.   Contributions can be made by check mailed to:
West Central Florida Group, Inc.
11931 92nd Way N.
Largo, FL 33773-4321
or by PayPal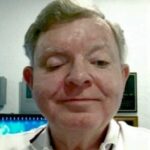 Licensed in 1976, Amateur Radio Extra Class

Founding member and Board of Directors of the West Central Florida Group, Inc.

Held Society of Broadcast Engineers certification as a Certified Professional Broadcast Engineer and Digital Radio Broadcast Specialist Over 51 years as a Broadcast Engineer

Tampa SBE Chapter 39 EAS Chair

Co-founder of the Sarasota Emergency Radio Club in 1976

IS PUBLIC POLICY SHAPING AMATEUR RADIO?
By Paul Toth-NB9X
There is a lot of talk about the impact of Public Policy on some important issues affecting our country. Energy, immigration, public health, finance, even public discourse, and censorship are key areas that are being shaped and re-shaped.
Amateur Radio has also received its share of attention, both directly and indirectly, by policy decisions are several different levels of government. Let me cite some examples.
As a result of misguided legislation in Congress, the FCC is now imposing a fee on every license holder just for processing a license application. A new Ham could fork over as much as one hundred fifty dollars to the Federal Treasury in the process of earning an Amateur Extra license. Add another fifty dollars to the tab if that licensee wants to change his/her callsign. All license holders will have to shell out fifty dollars every time they seek a license renewal. Now, at a time when gasoline is costing over four dollars per gallon, fifty dollars may not sound like a lot of money. But to a teenager looking to get into Amateur Radio or a retiree on a fixed income, fifty dollars is still a lot of money. For some, it may be the difference between getting/keeping an Amateur Radio license or walking away.  (..more..)
-March 14, 2022

We celebrated another year on the air serving the West Central Florida Amateur Radio community on Thursday, February 24th. It was 21 years ago we flipped the switch and lit up 145.430 at Verna for the first time. And a couple of days later, the 442.950 repeater took to the air. Happy Birthday NI4CE!
73 de Paul-NB9X

OUR COMMITMENT TO EXCELLENCE
By Paul Toth-NB9X
When we put the NI4CE Riverview repeaters on the air in Hillsborough County in 2006, we were fortunate to be able to place them on one of the "tall towers" in the Tampa Antenna Farm. Our host, American Tower Corporation, the largest tower owner in the country, was gracious enough to allow us a spot on a platform 805 feet above ground. From that perch, NI4CE has been able to serve the Amateur Radio community in Hillsborough, Pinellas, and Pasco Counties for the past sixteen years.
When we first started operating from the ATC site, there were three West Central Florida Group, Inc. Board Members who were certified to go to the platform and service the repeater and APRS equipment housed in the weatherproof cabinet. Fortunately, that equipment has required a minimal amount of attention. Those three Board members have moved on. That makes keeping the Riverview site fully operational a bit more challenging.
Recently, an opportunity presented itself that will allow us to maintain our presence in the Riverview area, maintain the extraordinary coverage footprint the Riverview repeaters have enjoyed for the past sixteen years and bring all the electronics to the ground where they can be accessed and serviced on almost a moment's notice.   (..more..)
-January 20, 2022

DIGITAL HAM RADIO
By Paul Toth-NB9X
There was a time when Cellular Phones were ANALOG. Some of you may be too young to remember those devices. Trust me. They did exist. And the coverage and audio quality left something to be desired.
Around the beginning of this century, the carriers and the manufacturers started to make the transition to DIGITAL equipment and service. One of the first things most people noticed was the hash, noise, snap, crackle, and pop was replaced by weird, R2D2 machine-sounding audio when you were in a weak signal area. Dropped calls were also prevalent. Actually, dropped calls are not a thing of the past. They are just less frequent as the carrier infrastructure has been built out and improved.
Most Ham Radio operators have one (or more) of these digital radios in their pocket or on their belt. So, why is it Ham Radio operators have been slow to embrace Digital Ham Radio? And will Ham Radio, on VHF and UHF with better propagation and coverage characteristics than cellular, ever GO DIGITAL?   (..more..)
-January 4, 2022

On December 8, 2021, a new WCFG NXDN digital linked repeater is on the air in Punta Gorda (Charlotte County) on 442.0625 MHz with a +5 MHz offset and RAN-1.  The antenna is at 300 feet.  For a coverage map for all WCFG NXDN repeaters, see the NXDN Digital Communications navigation tab.  Special thanks go to Paul Toth – NB9X for completing the installation.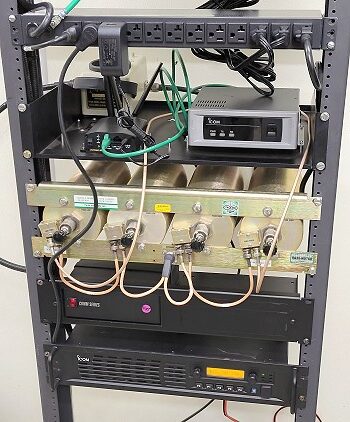 CHANGE IS COMING
By Paul Toth-NB9X
Late last year, the FCC told the Amateur Radio operators they would need to register and maintain an email address as part of their license record beginning in 2021. The reason given for this change: all official communications with the FCC would take place electronically.
Beginning November 29th, an important piece of the FCC's move to all-electronic communications will go into effect with the launching of a new CORES data management system. CORES, another one of those insidious government acronyms, is short for Commission Registration System and is a key element to the Universal Licensing System (ULS) where license records for Amateur Radio, Part 90 Land Mobile Radio, Aviation Radio, Marine Radio and Part 95 Personal Radio Service (i.e. GMRS) are stored.
A pre-requisite for any FCC license is an FRN, short for Federal Registration Number. If you do not currently have an FRN, your first step in the process of obtaining one is to apply for a FRN. You do that by logging into CORES at https://apps.fcc.gov/coresWeb/publicHome.do . If you have never used this site, here is a link to a helpful document on how to navigate the CORES system and the FRN application process.
If you already have an FRN ID, you will need to log in to your account to update your record if you do not have a valid email address on file or if the email address you have previously provided is no longer valid. A failure to do so could put your Amateur Radio license and any other FCC license(s) you hold in jeopardy.
If you have any questions about all this, you can contact the FCC at 1-888-CALLFCC (888-225-5322). Good luck!
-November 17, 2021

WHERE ARE THE ANSWERS?
By Paul Toth-NB9X
During the last few weeks, I have had an opportunity to do some work-related traveling. It allowed me to note some important changes taking place to the landscape, not just here in Florida but in several other neighboring states.
There are new subdivisions and new commercial and industrial developments cropping up all over the place. As people re-locate from the Northeast and other locales, they need a place to live, to shop, to work. I also noticed another kind of development, rows upon rows of solar panels now dotting the countryside. Some of these solar farms are very visible from major highways; I-75, I-95, and I-10 to be sure. Some are off the beaten path, what you might say "out in the middle of nowhere", occupying land that had previously been used for raising cattle, grouping crops, or on property (particularly in Georgia) where trees are the renewable cash crop, used for everything from lumber to Kleenex and other paper products. And while there still appeared to be a lot of forested land remaining, it is highly unlikely these not so insignificant plots now home to rows of solar panels will ever be forested again.
I am not against capturing and using energy from the wind and sun. B8ut what is the Master Plan here? And if there is one, why isn't it out in the open for public view, being discussed and debated? Or is this whole effort to obsolete fossil fuels one of those "throw as much stuff against the wall and let's see what sticks" endeavors? (..more..)
-June 1, 2021

KINKS IN THE ARMOR
By Paul Toth-NB9X
If someone told you one hundred years ago that you need to live without electricity, you would have probably laughed them right out of the neighborhood. If that same person told you the Global Positioning System (GPS) was vulnerable and you would have to find a way to live and work without it, you would have probably given them the proverbial "Deer in the Headlamps" look and uttered a questioning "Huh".
That was then. This is 2021. There are few places in the U.S. where electricity cannot be found. Life without it for most people is considered "extreme" hardship. And life without GPS, something that wasn't even invented until the latter part of the last century, that, too, would stop a lot of things cold! So, why then are our elected Representatives in Congress ignoring these two critical issues? Must the Electric Grid and the GPS system FAIL before they will act?   (..more..)
-April 5, 2021

WHEN THE ELECTRONS STOP FLOWING
By Paul Toth-NB9X
Last month's disruption to the Texas Power Grid left millions of people not only in the dark but in the cold, too. Frozen windmills and solar panels stopped producing electricity. Even fossil fuel generating stations were offline for several days. Over thirty people died. Businesses of all sizes and shapes were disrupted. Travel, at best was dangerous, at worst, impossible.
Now if you think such a calamity cannot happen here, well, you just moved to Florida. All you have to do is think back to the impact Florida's major hurricanes have had on electric service. In 2004, Charley left some parts of Florida in the dark for well over a month. Just four years ago, Irma caused major, multi-week outages in some high-density population centers, including the TampaBay area. Just after Irma's landfall here, Hurricane Maria wiped out the entire power grid in Puerto Rico, something the residents who remain on the island are still living with.
Let's face it: We take electricity and the way of life it affords us for granted. Most Floridians have never known a time when there was no electricity. We have always had the modern conveniences: refrigerators to keep our food and medicine cold, microwave ovens for cooking, hot and cold running water made possible by electric pumps and lights so bright you can light every nook and cranny in our house. Now add to all those basics all the information technology we now rely on: Computers, tablets, routers, Ethernet switches, Wi-Fi, printers, LCD and LED displays, television, and radio. And lest we not overlook our own hobby, Amateur Radio transceivers, RF amplifiers, battery chargers, and more.   (..more..)
-March 1, 2021

BEING IN THE RIGHT PLACE(S)
By Paul Toth-NB9X
The events of the last few months have resulted in a dramatic migration of people from all over the country to our little piece of Paradise. No doubt, some of the folks migrating to Florida are licensed Amateur Radio operators or maybe looking to become a licensed Ham. For them, the old real estate saying "Location, Location, Location!" becomes a prime consideration.
Yes, there are many properties in Florida that are not encumbered by Deed Restrictions and Covenants, otherwise known as the dreaded CC&Rs. These are generally in rural locations or in urban areas that have not been recently developed. If you are a Ham and are fortunate enough to locate and purchase one of these properties, you are in what is proverbially known as "Fat City".
However, if you are not so fortunate and find yourself located in a Deed Restricted development, all may not be lost when it comes to your hobby and exercising your Amateur Radio license privileges.
When we started building the NI4CE Repeater System twenty years ago, one of our main goals was to construct a system that could be used to connect Hams located in many counties. We looked for tall towers to enable our VHF and UHF repeaters to reach out forty miles or more from the repeater site. This was a tall order (no pun intended) to be sure. With several of us being either active or retired broadcasters, we were able to develop the relationships needed to get the job done.    (..more..)
-February 23, 2021

TWENTY YEARS
By Paul Toth-NB9X
Birthdays and anniversaries are generally considered "momentous occasions". Later this month, specifically on February 23rd, NI4CE celebrates one of those milestones. That is twenty years of continuous service to the Amateur Radio community of West Central Florida.
For those of you who may not have been around twenty years ago, this juggernaut culminated over a year's worth of planning, preparing, and fundraising. There were times when I thought we were never going to get there. But at 4:52 PM on that cloudy Friday afternoon, we threw the switch, powered up the original Verna VHF repeater on 145.430, pressed the Push-To-Talk button on a radio and announced to the world the K4WCF (the original callsign) was "on the air". A couple of days later, the original Verna UHF repeater on 442.950 MHz joined its VHF brother on the air. Thanks, again, to the folks at Cox Media Group-TampaBay for allowing us to occupy a spot on their tower and for continuing their support of Amateur Radio.    (..more..)
-February 6, 2021

NXDN HAM RADIO:
It's All About Choices
By Paul Toth-NB9X
For those of you who have discovered Digital VHF-UHF Ham Radio, particularly NXDN Ham Radio, you know just how good the audio quality is. You know the number of Talkgroups and other features that come with your NXDN radio are growing, allowing you to talk (and soon text) to many places in Florida, the USA, other portions of North America and, for that matter, the world.
For those of you who haven't discovered NXDN Ham Radio, good news! You live in one of the most NXDN pro-active locales in North America. A growing number of Hams are wrapping their arms around NXDN as their digital mode of choice for communicating with other Hams across the street and Hams in my other places far removed from West Central Florida. And here is why.
The TampaBay area is blessed to have several high-profile NXDN repeaters on the air. If you can currently use any of the NI4CE analog repeaters, you should be able to access one (or more) of the NXDN repeaters. These digital repeaters are co-located with the NI4CE repeaters at Verna, Riverview, and Holiday. There are also NXDN repeaters in Pinellas and Polk Counties that provide fill-in coverage and extend the coverage footprint further East toward Orlando. Unlike some other digital modes, there is no loss of coverage when you compare an NXDN repeater to a comparable Wideband FM repeater. In fact, coverage is usually better! (..more..)
-October 29, 2020

Enhance your Amateur Radio experience now. Just click on one of the buttons below to make your tax-deductible contribution via PayPal. The West Central Florida Group, Inc. also accepts checks and money orders which can be mailed to:
West Central Florida Group, Inc.
11931 92nd Way North
Largo, FL 33773-4321
or use PayPal

Specify single donation amount or recurring monthly donation
Donate $100
Lifetime Member
Donate $50
Donate $35
Contributing Member


More pertinent articles about Amateur Radio and Repeaters are located under the Articles navigation tab.

DISCLAIMER
One or more websites may be intermittently streaming the NI4CE repeater system audio. None of these sites are affiliated with the West Central Florida Group, Inc. or our ni4ce.org website. The West Central Florida Group, Inc. has not authorized these streaming websites and has no control over the content, quality or availability of the audio product being streamed.

NI4CE Operating Code
The NI4CE Repeater System provides all licensed West Central Florida Amateur Radio operators with a "regional" communications resource to advance Amateur Radio commitment to public service and encourage fellowship among all operators.
The NI4CE System serves all or parts of fourteen counties. It is a shared communications resource for the over twenty thousand Amateur Radio licensees who live here and the hundreds of visitors who join us annually. When using the NI4CE System, the West Central Florida Group, Inc. asks you to:
Keep your transmissions as brief and to the point as possible. Please keep the Total Run Time for each QSO to ten minutes or less. Remember, there are many other operators waiting to use the repeaters.
Please leave pauses between transmissions, particularly when there is weather in the region that may be severe.
Please observe FCC Part 97 Rules at all times, particularly the provisions of 97.113.
Transmit power in Florida is limited to 50 watts in Florida.
Please turn off special features including WIRES and other "sounders" that may delay your communications. Kerchunking is frowned on.
Observe the "Golden Rule". Common sense, courtesy and respect is contagious!
If you have an NXDN Digital Radio, Talkgroup 65000 can be used to connect to the NXDN Worldwide Network.

SKYWARN ACTIVATIONS
Here is the information the National Weather Service is most interested in knowing during any SKYWarn ACTIVATION ON on the NI4CE Repeater System:
Winds of 35 MPH or higher
Rainfall of two inches or more in an hour
Flooding
Hail of any size
Tornadoes
Weather caused damage
Street closures
During Tropical Weather Events, Barometric Pressure data is also helpful.
Keep reports SHORT AND CONCISE. During bad weather, repeater time is valuable. Think about what you are going to say before you say it. Avoid unnecessary comments and verbiage.
It is requested that you NOT report non-severe weather, such as "It's cloudy with light rain" or "the rain is letting up here". The National Weather Service has radar and knows where it's not raining. Reports such as this tie up valuable repeater time.
When reporting severe weather activity, please provide your Amateur Radio Callsign, your National Weather Service SKYWARN ID (if you have one), the location of your report and an approximate time of the severe weather event (if other than NOW).
Please turn off any "Roger Beeps", "WIRES" signaling or the use of DTMF tones as they will interfere with your report.

OUR CORPORATION ID NUMBER IS 65-1061382. OUR CHARITABLE REGISTRATION NUMBER IS CH 16854.
A COPY OF THE OFFICIAL REGISTRATION AND FINANCIAL INFORMATION MAY BE OBTAINED FROM THE DIVISION OF CONSUMER SERVICES BY CALLING TOLL-FREE 800-435-7352 WITHIN THE STATE OF FLORIDA. REGISTRATION DOES NOT IMPLY ENDORSEMENT, APPROVAL OR RECOMMENDATION BY THE STATE OF FLORIDA.
REGISTRATION INFORMATION CAN BE OBTAINED FROM THE DIVISION OF CONSUMER SERVICES AT www.FloridaConsumerHelp.com