News
CALL TO ACTION
by Paul Toth-NB9X
On April 19th, the FCC was required to begin collecting a $35.00 fee for all Amateur Radio license applications, new licenses, upgrades, and license renewals. This action was mandated by a bill passed by Congress that became law.
Since the stroke of midnight on April 19th, the FCC has accepted exactly ZERO applications for Amateur Radio licenses. That means a lot of people who did their due diligence, studied the material, took one or more Amateur Radio test, and PASSED are now out in the cold. It also means existing license holders, like you and me, who need to RENEW your license before it expires are also out in the cold! This cannot be allowed to stand!
I have written to Senators Marco Rubio and Rick Scott to express my displeasure with this gross failure and with a Call To Action to immediately pass new legislation that EXEMPTS the Amateur Radio Service from the collection of all fees, period. I urge you to join me and write to your Congressional representatives NOW demanding action. Go to www.house.gov and www.senate.gov to send your email messages.
Aside from the inclusion of all Amateur Radio licenses in the ULS Database System, the FCC does very little to promote and promulgate Amateur Radio. Amateur Radio Testing has been conducted by non-governmental Volunteer Examiners for decades. The VECs and the hundreds of licensed Amateur Radio operators who serve as Volunteer Examiners do all the work, including the electronic 1submission of the actual license application data into the ULS system.
There is an old saying "If it ain't broke, don't fix it". Well, now the system is broken and needs to be fixed. Let your voice be heard loud and clear so we can welcome those who studied the rules, passed the test(s), and earned their license and keep our current Amateur Radio licensees active and contributing to their communities.

EDWIN P. ALLEN III – WA4ISB
Silent Key
Our good friend and colleague for many years, Ed Allen-WA4ISB, became a Silent Key this Easter Weekend.
Ed was a major force in the formation of the West Central Florida Group, Inc. and the creation of the NI4CE Repeater System. His contacts and reputation in the Broadcasting industry were a major factor in securing the sites and tower space that has allowed NI4CE to grow, flourish and serve the Amateur Radio community for the past twenty-one years.
One of the things I will remember most about Ed was his "can do" attitude. Ed was the consummate professional who believed that if something was worth doing, it was worth the effort to do it right the first time. That was true in his Broadcast Engineering. It was true in his love and passion for Amateur Radio! His presence, his skills and that "can do" attitude will be sorely missed.  Rest in Peace, Ed.  You deserve it.
It was Ed's stated wish that in lieu of flowers or similar tributes, donations should be made in Ed's memory to the West Central Florida Group, Inc.   Contributions can be made by check mailed to:
West Central Florida Group, Inc.
11931 92nd Way N.
Largo, FL 33773-4321
or by PayPal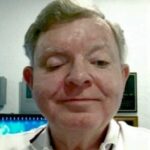 Licensed in 1976, Amateur Radio Extra Class

Founding member and Board of Directors of the West Central Florida Group, Inc.

Held Society of Broadcast Engineers certification as a Certified Professional Broadcast Engineer and Digital Radio Broadcast Specialist Over 51 years as a Broadcast Engineer

Tampa SBE Chapter 39 EAS Chair

Co-founder of the Sarasota Emergency Radio Club in 1976

IS PUBLIC POLICY SHAPING AMATEUR RADIO?
By Paul Toth-NB9X
There is a lot of talk about the impact of Public Policy on some important issues affecting our country. Energy, immigration, public health, finance, even public discourse, and censorship are key areas that are being shaped and re-shaped.
Amateur Radio has also received its share of attention, both directly and indirectly, by policy decisions are several different levels of government. Let me cite some examples.
As a result of misguided legislation in Congress, the FCC is now imposing a fee on every license holder just for processing a license application. A new Ham could fork over as much as one hundred fifty dollars to the Federal Treasury in the process of earning an Amateur Extra license. Add another fifty dollars to the tab if that licensee wants to change his/her callsign. All license holders will have to shell out fifty dollars every time they seek a license renewal. Now, at a time when gasoline is costing over four dollars per gallon, fifty dollars may not sound like a lot of money. But to a teenager looking to get into Amateur Radio or a retiree on a fixed income, fifty dollars is still a lot of money. For some, it may be the difference between getting/keeping an Amateur Radio license or walking away.  (..more..)
-March 14, 2022

We celebrated another year on the air serving the West Central Florida Amateur Radio community on Thursday, February 24th. It was 21 years ago we flipped the switch and lit up 145.430 at Verna for the first time. And a couple of days later, the 442.950 repeater took to the air. Happy Birthday NI4CE!
73 de Paul-NB9X

OUR COMMITMENT TO EXCELLENCE
By Paul Toth-NB9X
When we put the NI4CE Riverview repeaters on the air in Hillsborough County in 2006, we were fortunate to be able to place them on one of the "tall towers" in the Tampa Antenna Farm. Our host, American Tower Corporation, the largest tower owner in the country, was gracious enough to allow us a spot on a platform 805 feet above ground. From that perch, NI4CE has been able to serve the Amateur Radio community in Hillsborough, Pinellas, and Pasco Counties for the past sixteen years.
When we first started operating from the ATC site, there were three West Central Florida Group, Inc. Board Members who were certified to go to the platform and service the repeater and APRS equipment housed in the weatherproof cabinet. Fortunately, that equipment has required a minimal amount of attention. Those three Board members have moved on. That makes keeping the Riverview site fully operational a bit more challenging.
Recently, an opportunity presented itself that will allow us to maintain our presence in the Riverview area, maintain the extraordinary coverage footprint the Riverview repeaters have enjoyed for the past sixteen years and bring all the electronics to the ground where they can be accessed and serviced on almost a moment's notice.   (..more..)
-January 20, 2022

DIGITAL HAM RADIO
By Paul Toth-NB9X
There was a time when Cellular Phones were ANALOG. Some of you may be too young to remember those devices. Trust me. They did exist. And the coverage and audio quality left something to be desired.
Around the beginning of this century, the carriers and the manufacturers started to make the transition to DIGITAL equipment and service. One of the first things most people noticed was the hash, noise, snap, crackle, and pop was replaced by weird, R2D2 machine-sounding audio when you were in a weak signal area. Dropped calls were also prevalent. Actually, dropped calls are not a thing of the past. They are just less frequent as the carrier infrastructure has been built out and improved.
Most Ham Radio operators have one (or more) of these digital radios in their pocket or on their belt. So, why is it Ham Radio operators have been slow to embrace Digital Ham Radio? And will Ham Radio, on VHF and UHF with better propagation and coverage characteristics than cellular, ever GO DIGITAL?   (..more..)
-January 4, 2022

WCF SECTION PRESS RELEASE #21-50 – 12/09/21: SANFORD WYATT KM4WXX IS THE 2021 WHITE AWARD RECIPIENT
Sanford Wyatt, KM4WXX, of rural northeastern Sarasota County, has been named the 2021 White Award recipient. The White Award, established in 2016 in honor of Ellen White W1YL, is to name the amateur radio operator who has made the greatest contribution to amateur radio in the ARRL West Central Florida Section.
Mike Douglas W4MDD, Section Manager of the ARRL West Central Florida Section, made the following comment about Wyatt receiving the 2021 White Award, "Sanford was chosen for his accomplishments, tutoring hams who wish to be net control operators and always there to help with other endeavors related to the ham community. Please join me in congratulating Sanford, it is well deserved."
Wyatt became interested in shortwave radio in the late 1950s and received a Novice license in 1958 at Ft Myers, FL. Wyatt had gotten out of amateur radio for a period of time and in 2016 was re-licensed with his current callsign of KM4WXX after retiring. In 2018, Wyatt was appointed as an ARRL Net Manager as an Assistant Net Manager of the Eagle Net, the NTS traffic net for the ARRL West Central Florida Section. Wyatt also serves as Net Manager for the Sarasota Agriculture Recovery Group (SARG) Net, which provides service to ESF-17. Wyatt is also a member of Sarasota Emergency Radio Club, Sarasota County ARES, a certified NWS Skywarn Spotter, and an alternate operator for the Sarasota County EOC to the weekly State EOC SARNET on Wednesday at 1300.
Wyatt also provides service as a member Florida State Agriculture Recovery Team (SART). Wyatt was appointed on Monday, February 22, 2021, by Mike Douglas W4MDD, Section Manager of the ARRL West Central Florida Section, to be the Net Manager of the Section ARES and Information Net on VHF/UHF, which is held on Monday evening at 1930 on the NI4CE Repeater System.
Wyatt in his professional career was in marine and the heavy construction industry for 42 years. Wyatt also served in the U.S. Air Force during the time of the Vietnam war. Wyatt is also currently a member of the American Legion Post 266 in Sarasota.
The ARRL West Central Florida Section congratulates Sanford Wyatt on being named the 2021 White Award Recipient. The 2021 White Award will be presented at the ARRL forum during the Tampa Bay Hamfest on Saturday, December 11, 2021. Wyatt will also receive a one-year ARRL membership compliment of the West Central Florida Group, who operate the NI4CE Repeater System, for being the recipient of the 2021 White Award.
For all the details and history of the White Award you may go to http://arrlwcf.org/wcf-special-events/ellen-white-w1yl-award/.

On December 8, 2021, a new WCFG NXDN digital linked repeater is on the air in Punta Gorda (Charlotte County) on 442.0625 MHz with a +5 MHz offset and RAN-1.  The antenna is at 300 feet.  For a coverage map for all WCFG NXDN repeaters, see the NXDN Digital Communications navigation tab.  Special thanks go to Paul Toth – NB9X for completing the installation.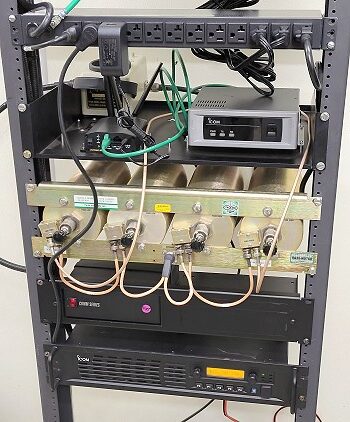 Your AmazonSmile purchases anytime help the West Central Florida Group with no cost to you.   AmazonSmile donates 0.5% of your purchase to WCFG. Click the banner above to start your shopping.

CHANGE IS COMING
By Paul Toth-NB9X
Late last year, the FCC told the Amateur Radio operators they would need to register and maintain an email address as part of their license record beginning in 2021. The reason given for this change: all official communications with the FCC would take place electronically.
Beginning November 29th, an important piece of the FCC's move to all-electronic communications will go into effect with the launching of a new CORES data management system. CORES, another one of those insidious government acronyms, is short for Commission Registration System and is a key element to the Universal Licensing System (ULS) where license records for Amateur Radio, Part 90 Land Mobile Radio, Aviation Radio, Marine Radio and Part 95 Personal Radio Service (i.e. GMRS) are stored.
A pre-requisite for any FCC license is an FRN, short for Federal Registration Number. If you do not currently have an FRN, your first step in the process of obtaining one is to apply for a FRN. You do that by logging into CORES at https://apps.fcc.gov/coresWeb/publicHome.do . If you have never used this site, here is a link to a helpful document on how to navigate the CORES system and the FRN application process.
If you already have an FRN ID, you will need to log in to your account to update your record if you do not have a valid email address on file or if the email address you have previously provided is no longer valid. A failure to do so could put your Amateur Radio license and any other FCC license(s) you hold in jeopardy.
If you have any questions about all this, you can contact the FCC at 1-888-CALLFCC (888-225-5322). Good luck!
-November 17, 2021

CRUNCH! – The Supply Chain Crisis
By Paul Toth-NB9X
Unless you have been living under a rock (and are reading this post from that hideout), you already have heard the words "Supply Chain Crisis". This is not something that we have had to put up with for a long time. After all, the United States has a comprehensive and diversified transportation infrastructure that has served us well for decades. Trains, trucks, planes – we have it all. So what is going on? And how is the current CRUNCH affecting Amateur Radio, near term and for the long haul (no pun intended)?
First, the speed bumps currently impeding the Supply Chain are affecting every aspect of the process of turning raw materials into finished, saleable products. The "Just In Time" mode of doing business is no longer living up to its name. Getting raw materials into the hands of manufacturers has been turned upside down. One of the underlying causes is the shortage of workers. Some of these shortages are regional and largely reflect the impact of the CoVID-10 pandemic. The CoVID pandemic, coupled with onerous regulations in some locales has also diminished the number of drivers in the labor pool. Many have simply walked away from the Trucking industry or have retired.
While many businesses have fully re-opened here in Florida, many in other parts of the country have not been so fortunate. CoVID is still having a major impact on the West Coast. This has caused factory output to falter and major delays at nearly all West Coast Ports of Entry (not just in California). Delay is the new name of the game. We are now seeing major delays, first unloading cargo transported by containerized ship, then getting that cargo to an intermediate or final destination.  (..more..)
-November 11, 2021

CLOSET HAMS – PART 2
By Paul Toth-NB9X
In our last posting, we discussed some of the benefits of Radio over IP (RoIP) for licensed Amateur Radio operators whose operating privileges are negatively impacted by Deed Restrictions. Erecting an antenna, any antenna, is no longer possible. And in many cases, oversized houses on undersized lots further underscores the challenges to Hams in the 21st Century.
But using the Internet as a means of transport to maintain some form of Amateur Radio activity comes with some distinct perils. The onslaught and increasing frequency of ransomware attacks is a "clear and present danger" that cannot and should not be ignored. These attacks, often originating by hostile groups in countries that are not our "friends" are real and dangerous. And they can turn your life upside down in an instant.
Life in 2021 relies on the reliable, uninterrupted flow of information. It started with the electrification of America at the beginning of the last century. Once reliable electricity service became available, the next step in the progression of the electrification of communications.  (..more..)
-October 31, 2021

ARE WE BECOMING "CLOSET HAMS"?
By Paul Toth-NB9X
There is no doubt Amateur Radio faces some significant challenges as we move deeper into the Twenty-First Century timeline. Recent estimates put the number of current license holders at around three-quarters of a million operators. How many of them are currently active, on the air, well, I am sure the number of less than that.
Ham Radio faces two significant challenges today that are most pervasive than ever. The impact of "private law" restrictions on outdoor antennas is severely limiting HF operations, particularly in large urban and suburban areas. New housing developers have all but erased the ability of any radio enthusiast to erect any kind of antenna on their "home" property. Deed Restrictions notwithstanding, the sheer lack of available green space separating homes in new developments provides no space to erect an antenna. VHF-UHF operators are just as challenged. Even a simple push-up pole with a top-mounted antenna is virtually impossible to erect. You will also find few if any, television receiving antennas in many developments as well.
The other challenge is finding suitable space for "infrastructure antennas". Amateur Radio above 30 MHz is conducted using a mixture of mobile and portable "operator" radios and infrastructure, otherwise known as repeaters. (..more..)
-October 26, 2021

Is There A Future For Ham Radio?
By Paul Toth-NB9X
I was reading a fascinating article online earlier today that posed the question that is the title of this post. I am an optimist by nature. So, of course, my response is YES, there is a future for Amateur Radio but only if we want one bad enough. What do I mean by that qualifier? Keep reading.
Amateur (Ham) Radio is the original social media. I have made that statement many times and will continue making it because it is a fact. To participate, you need three things: a valid FCC Amateur Radio license, a radio capable of transmitting and receiving on a frequency assigned to the Amateur Radio Service, and curiosity. Well, the first two items are fairly basic and well-defined. But where did that third item, CURIOSITY, come from. I have never seen that listed as a pre-requisite anywhere, you are saying to yourself. Consider this place a first to be blunt about what Amateur Radio is all about and how to keep it alive and well in the 21st Century. Looking at the proposition from another angle, it could also be a lack of CURIOSITY that could lead to Ham Radio's demise.
There are many reasons the current Ham Radio population of around three-quarter million U.S. operators earned their license. For some operators, Ham Radio is an extension of their profession in commercial communication or electronics. Ham Radio has been, is, and will always be a place to learn new techniques, to experiment and prove or disprove a theory or communications concept. It is also a place to try out new operating modes. (..more..)

Bullying
By Paul Toth-NB9X
Freedom of Expression is a cornerstone of democracy. The freedom to say what you think, to be an advocate, even if your cause of not mainstream or popular, goes to what this nation's Founding Fathers believed in when they wrote the Declaration of Independence and Constitution
Freedom of Expression also comes with responsibilities, chief of which is tolerance for the opinion of others who may not subscribe to your particular position on a given topic. Another responsibility is the recognition that when all men (and women) are created equal, everyone shares an equal right to be heard. One other responsibility we all share is "civility", that is, to be respectful of others and with others in our discourse. It is this "civility" that is becoming harder and harder to find.
One behavior that is anything but "civil' is bullying. It is raw. It can be brutal. And much to my chagrin, it has become a lot more prevalent. Bullies have always existed. (..more..)
-October 4, 2021

PUTTING THINGS IN PERSPECTIVE
By Paul Toth-NB9X
I have recently been streaming episodes of the Fox Television series "24" and taking notes while doing so. For those of you who never caught up with "Jack Bauer" when the series first aired in the early 2000s, the post-911 show depicts several different domestic terrorism incidents that each plays out over a twenty-four-hour timespan and features the Los Angeles-based Counter Terrorism Unit (CTU) and superhero Bauer as they try to defeat the bad guys.
I watched the series when it first aired because it was a good drama and well-produced. Now in reprise and almost twenty years later, it is fascinating to see how much the technology used in the series has changed. For example, you won't find a "smartphone" anywhere to be found, at least not on most of the episodes. It hadn't been created yet. Instead, the "flip phone" was the leading edge appliance of that era. Some of those phones were outfitted with still image cameras with a substantially lower resolution than those that are standard fare now. But if you needed to look at an image in any detail, it needed to be sent to a computer or a PDA (remember those?).  (..more..)
-September 13, 2021

THE LAST MILE OR THE EXTRA MILE
By Paul Toth-NB9X
Some of you who are reading this article have no memories or recollection of those days when the telephone was ONLY a wired device. You simply hadn't been born yet. Up until the early 1980s (and that's not all that long ago), telephones required a wired connection. Touch-tone phones were even more demanding as they required a wired connection that observed polarity, that is, one wire was positive, the other was negative.
Sure, there were "wireless" communications devices and systems out there, primarily for Public Safety and Amateur Radio. It was half-duplex, Push-To-Talk two-way radio and not all that different than what still is in use today. Wireless communications for the masses, as we know it today, is a relatively recent development. It was followed shortly thereafter by something even more robust, Wireless Internet. And, yes, it has changed our lives in many significant ways.
When cellular and wireless networks were first introduced, they were billed as "Last Mile" technology.  (..more..)
-August 3, 2021

A WHOLE LOTTA NOISE GOIN' ON
By Paul Toth-NB9X
Some years ago (I am not telling just how many), a lot more of my Ham Radio time was taken up on the HF bands. I will admit I did have a lot of fun contesting. I also enjoyed my time on the MARS bands. But, like anything, you can get too much of a good thing and after a while some other events in my life caused me to move away from HF.
For those operators who have never explored HF, it is a substantially different operating platform than VHF and UHF. With a few exceptions, everything is in SIMPLEX mode. Yes, there are some 10 Meter FM repeaters on the air. If the band is OPEN (and depending on the sunspot cycle that can be a BIG if), you might be lucky enough to have a QSO on one. But most HF operations today are either Single Sideband (voice) or they use some digital mode. For those of you who think VHF-UHF Digital Voice is a free-for-all, just look sometime at how many low throughput HF digital modes there are.
There are many other challenges with HF. Chief among them is the size of the antenna needed to operate on every band. If your backyard space is limited, so, too, maybe your options when looking to erect an efficient antenna. The size of an HF antenna is "significant" compared to most VHF-UHF antennas. But, don't feel bad if you are relegated to operating with a simple wire antenna like the G5RV. I have had many, many contacts with the G5RVs I used. One plus of the G5RV: The cost of this antenna will not break your budget.
Some other challenges are far more difficult to overcome. Two of them are your neighbors and the impact of "new technology" that you have no control over. I, personally, never have had to deal with the "grouch" who blames you and your Ham Radio station for all the woes in their life. But I have heard horror stories from many other Hams who have. There is nothing more annoying and psychologically debilitating than having to deal with someone who knows nothing about RF and is blaming you and your "Ham Radio Station" for everything that makes them unhappy. There are also the people who live by the motto "My Way or the Highway", although most of them have now moved into Deed Restricted neighborhoods, are busy running the HOA and driving everyone nuts. (..more..)
-July 20, 2021

HATS OFF TO THE VEs
By Paul Toth-NB9X
Recently, I had the distinct honor to help five new Amateur Radio license candidates earn their first Amateur Radio license. At a time when many people think Amateur Radio is a thing of the past, something relegated to some museum somewhere, it is heartening to know there are still some people interested in jumping into the "RF Pool" and who are willing to do the work to earn their license and all that comes with it.
Amateur Radio Test Sessions, with very few exceptions, were put on hold during the pandemic. That's because the testing of a license candidate must be in the presence of three licensed Amateur Radio operators (usually Amateur Extra class license holders) who have also earned their Volunteer Examiner accreditation.
The process of how Amateur Radio Test Sessions are conducted date back to the early 1980s when the FCC turned over its responsibility for conducting the licensing sessions to the Amateur Radio community. I know the process may seem a bit archaic in the day and age of computers, videoconferencing, and Remote Learning. But this important requirement, testing, in person and before a panel of your peers, is not all that different than that required by many professional licensing and accreditation organizations. The biggest difference with VEs is they are all volunteers. (..more..)
-June 21, 2021

Your AmazonSmile purchases anytime help the West Central Florida Group with no cost to you.   AmazonSmile donates 0.5% of your purchase to WCFG. Click the banner above to start your shopping.

Communication is an essential part of any Emergency Plan, be it personal or for business.  The following link is to a video recorded recently with WCFG, Inc. President Paul Toth-NB9X.  It explores the communications options that are available to everyone and how they can be used in an emergency.
-June 10, 2021

WHERE ARE THE ANSWERS?
By Paul Toth-NB9X
During the last few weeks, I have had an opportunity to do some work-related traveling. It allowed me to note some important changes taking place to the landscape, not just here in Florida but in several other neighboring states.
There are new subdivisions and new commercial and industrial developments cropping up all over the place. As people re-locate from the Northeast and other locales, they need a place to live, to shop, to work. I also noticed another kind of development, rows upon rows of solar panels now dotting the countryside. Some of these solar farms are very visible from major highways; I-75, I-95, and I-10 to be sure. Some are off the beaten path, what you might say "out in the middle of nowhere", occupying land that had previously been used for raising cattle, grouping crops, or on property (particularly in Georgia) where trees are the renewable cash crop, used for everything from lumber to Kleenex and other paper products. And while there still appeared to be a lot of forested land remaining, it is highly unlikely these not so insignificant plots now home to rows of solar panels will ever be forested again.
I am not against capturing and using energy from the wind and sun. B8ut what is the Master Plan here? And if there is one, why isn't it out in the open for public view, being discussed and debated? Or is this whole effort to obsolete fossil fuels one of those "throw as much stuff against the wall and let's see what sticks" endeavors? (..more..)
-June 1, 2021

KINKS IN THE ARMOR
By Paul Toth-NB9X
If someone told you one hundred years ago that you need to live without electricity, you would have probably laughed them right out of the neighborhood. If that same person told you the Global Positioning System (GPS) was vulnerable and you would have to find a way to live and work without it, you would have probably given them the proverbial "Deer in the Headlamps" look and uttered a questioning "Huh".
That was then. This is 2021. There are few places in the U.S. where electricity cannot be found. Life without it for most people is considered "extreme" hardship. And life without GPS, something that wasn't even invented until the latter part of the last century, that, too, would stop a lot of things cold! So, why then are our elected Representatives in Congress ignoring these two critical issues? Must the Electric Grid and the GPS system FAIL before they will act?   (..more..)
-April 5, 2021

WHEN THE ELECTRONS STOP FLOWING
By Paul Toth-NB9X
Last month's disruption to the Texas Power Grid left millions of people not only in the dark but in the cold, too. Frozen windmills and solar panels stopped producing electricity. Even fossil fuel generating stations were offline for several days. Over thirty people died. Businesses of all sizes and shapes were disrupted. Travel, at best was dangerous, at worst, impossible.
Now if you think such a calamity cannot happen here, well, you just moved to Florida. All you have to do is think back to the impact Florida's major hurricanes have had on electric service. In 2004, Charley left some parts of Florida in the dark for well over a month. Just four years ago, Irma caused major, multi-week outages in some high-density population centers, including the TampaBay area. Just after Irma's landfall here, Hurricane Maria wiped out the entire power grid in Puerto Rico, something the residents who remain on the island are still living with.
Let's face it: We take electricity and the way of life it affords us for granted. Most Floridians have never known a time when there was no electricity. We have always had the modern conveniences: refrigerators to keep our food and medicine cold, microwave ovens for cooking, hot and cold running water made possible by electric pumps and lights so bright you can light every nook and cranny in our house. Now add to all those basics all the information technology we now rely on: Computers, tablets, routers, Ethernet switches, Wi-Fi, printers, LCD and LED displays, television, and radio. And lest we not overlook our own hobby, Amateur Radio transceivers, RF amplifiers, battery chargers, and more.   (..more..)
-March 1, 2021

BEING IN THE RIGHT PLACE(S)
By Paul Toth-NB9X
The events of the last few months have resulted in a dramatic migration of people from all over the country to our little piece of Paradise. No doubt, some of the folks migrating to Florida are licensed Amateur Radio operators or maybe looking to become a licensed Ham. For them, the old real estate saying "Location, Location, Location!" becomes a prime consideration.
Yes, there are many properties in Florida that are not encumbered by Deed Restrictions and Covenants, otherwise known as the dreaded CC&Rs. These are generally in rural locations or in urban areas that have not been recently developed. If you are a Ham and are fortunate enough to locate and purchase one of these properties, you are in what is proverbially known as "Fat City".
However, if you are not so fortunate and find yourself located in a Deed Restricted development, all may not be lost when it comes to your hobby and exercising your Amateur Radio license privileges.
When we started building the NI4CE Repeater System twenty years ago, one of our main goals was to construct a system that could be used to connect Hams located in many counties. We looked for tall towers to enable our VHF and UHF repeaters to reach out forty miles or more from the repeater site. This was a tall order (no pun intended) to be sure. With several of us being either active or retired broadcasters, we were able to develop the relationships needed to get the job done.    (..more..)
-February 23, 2021

TWENTY YEARS
By Paul Toth-NB9X
Birthdays and anniversaries are generally considered "momentous occasions". Later this month, specifically on February 23rd, NI4CE celebrates one of those milestones. That is twenty years of continuous service to the Amateur Radio community of West Central Florida.
For those of you who may not have been around twenty years ago, this juggernaut culminated over a year's worth of planning, preparing, and fundraising. There were times when I thought we were never going to get there. But at 4:52 PM on that cloudy Friday afternoon, we threw the switch, powered up the original Verna VHF repeater on 145.430, pressed the Push-To-Talk button on a radio and announced to the world the K4WCF (the original callsign) was "on the air". A couple of days later, the original Verna UHF repeater on 442.950 MHz joined its VHF brother on the air. Thanks, again, to the folks at Cox Media Group-TampaBay for allowing us to occupy a spot on their tower and for continuing their support of Amateur Radio.    (..more..)
-February 6, 2021

NXDN HAM RADIO:
It's All About Choices
By Paul Toth-NB9X
For those of you who have discovered Digital VHF-UHF Ham Radio, particularly NXDN Ham Radio, you know just how good the audio quality is. You know the number of Talkgroups and other features that come with your NXDN radio are growing, allowing you to talk (and soon text) to many places in Florida, the USA, other portions of North America and, for that matter, the world.
For those of you who haven't discovered NXDN Ham Radio, good news! You live in one of the most NXDN pro-active locales in North America. A growing number of Hams are wrapping their arms around NXDN as their digital mode of choice for communicating with other Hams across the street and Hams in my other places far removed from West Central Florida. And here is why.
The TampaBay area is blessed to have several high-profile NXDN repeaters on the air. If you can currently use any of the NI4CE analog repeaters, you should be able to access one (or more) of the NXDN repeaters. These digital repeaters are co-located with the NI4CE repeaters at Verna, Riverview, and Holiday. There are also NXDN repeaters in Pinellas and Polk Counties that provide fill-in coverage and extend the coverage footprint further East toward Orlando. Unlike some other digital modes, there is no loss of coverage when you compare an NXDN repeater to a comparable Wideband FM repeater. In fact, coverage is usually better! (..more..)
-October 29, 2020

Enhance your Amateur Radio experience now. Just click on one of the buttons below to make your tax-deductible contribution via PayPal. The West Central Florida Group, Inc. also accepts checks and money orders which can be mailed to:
West Central Florida Group, Inc.
11931 92nd Way North
Largo, FL 33773-4321
or use PayPal

Specify single donation amount or recurring monthly donation
Donate $100
Lifetime Member
Donate $50
Donate $35
Contributing Member


More pertinent articles about Amateur Radio and Repeaters are located under the Articles navigation tab.

DISCLAIMER
One or more websites may be intermittently streaming the NI4CE repeater system audio. None of these sites are affiliated with the West Central Florida Group, Inc. or our ni4ce.org website. The West Central Florida Group, Inc. has not authorized these streaming websites and has no control over the content, quality or availability of the audio product being streamed.

NI4CE Operating Code
The NI4CE Repeater System provides all licensed West Central Florida Amateur Radio operators with a "regional" communications resource to advance Amateur Radio commitment to public service and encourage fellowship among all operators.
The NI4CE System serves all or parts of fourteen counties. It is a shared communications resource for the over twenty thousand Amateur Radio licensees who live here and the hundreds of visitors who join us annually. When using the NI4CE System, the West Central Florida Group, Inc. asks you to:
Keep your transmissions as brief and to the point as possible. Please keep the Total Run Time for each QSO to ten minutes or less. Remember, there are many other operators waiting to use the repeaters.
Please leave pauses between transmissions, particularly when there is weather in the region that may be severe.
Please observe FCC Part 97 Rules at all times, particularly the provisions of 97.113.
Transmit power in Florida is limited to 50 watts in Florida.
Please turn off special features including WIRES and other "sounders" that may delay your communications. Kerchunking is frowned on.
Observe the "Golden Rule". Common sense, courtesy and respect is contagious!
If you have an NXDN Digital Radio, Talkgroup 65000 can be used to connect to the NXDN Worldwide Network.

SKYWARN ACTIVATIONS
Here is the information the National Weather Service is most interested in knowing during any SKYWarn ACTIVATION ON on the NI4CE Repeater System:
Winds of 35 MPH or higher
Rainfall of two inches or more in an hour
Flooding
Hail of any size
Tornadoes
Weather caused damage
Street closures
During Tropical Weather Events, Barometric Pressure data is also helpful.
Keep reports SHORT AND CONCISE. During bad weather, repeater time is valuable. Think about what you are going to say before you say it. Avoid unnecessary comments and verbiage.
It is requested that you NOT report non-severe weather, such as "It's cloudy with light rain" or "the rain is letting up here". The National Weather Service has radar and knows where it's not raining. Reports such as this tie up valuable repeater time.
When reporting severe weather activity, please provide your Amateur Radio Callsign, your National Weather Service SKYWARN ID (if you have one), the location of your report and an approximate time of the severe weather event (if other than NOW).
Please turn off any "Roger Beeps", "WIRES" signaling or the use of DTMF tones as they will interfere with your report.

OUR CORPORATION ID NUMBER IS 65-1061382. OUR CHARITABLE REGISTRATION NUMBER IS CH 16854.
A COPY OF THE OFFICIAL REGISTRATION AND FINANCIAL INFORMATION MAY BE OBTAINED FROM THE DIVISION OF CONSUMER SERVICES BY CALLING TOLL-FREE 800-435-7352 WITHIN THE STATE OF FLORIDA. REGISTRATION DOES NOT IMPLY ENDORSEMENT, APPROVAL OR RECOMMENDATION BY THE STATE OF FLORIDA.
REGISTRATION INFORMATION CAN BE OBTAINED FROM THE DIVISION OF CONSUMER SERVICES AT www.FloridaConsumerHelp.com